Agency Partners
Find Sendinblue Agency Partners for your projects in your area.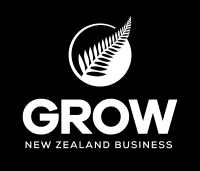 Grow NZ Business
Grow NZ Business is built specifically for Kiwi Business Owners, to help them to achieve their business dreams.
With over 8,000 kiwi business owners as members and more than 45 partners, Grow NZ Business has the expertise and access to quality solutions to simplify the complexity of successfully building a profitable and sustainable business.
Our approach is different, we align & customise everything we do to your business objectives and your target customer segments. There are so many options, solutions and conflicting information in the market place. Our purpose is to provide our members with the best solutions prioritised by business impact and return on investment, so they can get on with what they do best- running their business.
Company Focus
Campaign Planning
eCommerce
Marketing Automation
Project Budget:
5000-15000 €
Captain Partner
Epsom
Jamie Farmer
Great South Road, 1051
Epsom
New Zealand
+64278396978
jamie@grownzbusiness.co.nz
https://grownzbusiness.co.nz