Agency Partners
Find Sendinblue Agency Partners for your projects in your area.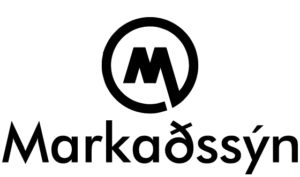 Markaðssýn
We are a small and persona marketing and website development agency. Our business thrives on personal service and making you, the client, as independent as you want to me. With this, we can help you from the start and grow with you as your business does. There is no project too small for us to take on and by using the right partners we can take on an coordinate the large campaigns.
We are located in Iceland which gives us a unique perspective on the world as the country between the euro and the USA. This comes from knowing the culture on both sides of the pond as they say. We have worked for companies both domestically but also with multi-market companies like Coca-Cola European Partners. We focus on seeing growth and making sure we have a way to measure the results from our marketing and work. One of the things we focus on in every campaign is the automation that we can do and use data instead of guessing what the customer is looking for.
As a company that does website development as well as marketing, we love to connect your marketing directly with the data your eCommerce already has and creates.
Company Focus
Template Development
eCommerce
Marketing Automation
Pilot Partner
Selfoss
Jón Hjörtur Sigurðarson
Þóristún, 800
Selfoss
Iceland
+3548203708
jonhjortur@markadssyn.is
https://markadssyn.is