Agency Partners
Find Sendinblue Agency Partners for your projects in your area.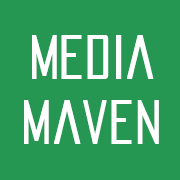 Media Maven
As a digital marketing consultant we guide individuals and businesses to leverage different online channels to target their customers and prospective customers. Our guidance brings together all of the latest marketing tools, technology, and trends, and utilise them to help businesses of all shapes and sizes to effectively reach out to their customers and prospective customers. We also evaluate current marketing efforts and suggest improvements, plan and how to implement social media or other marketing campaigns. We also train on best practices and suggest new content, workflow or method for reaching your consumer.
Our different digital marketing strategy is designed for different audiences and offer various targeting methods.
Company Focus
Campaign Planning
CRM System
Consulting
Project Budget:
5000-15000 €
Pilot Partner
Delhi
Madhuram Srivastava
Govindpuri, 110019
Delhi
India
+919311152278
ask@mediamaven.in
https://mediamaven.in