Agency Partners
Find Sendinblue Agency Partners for your projects in your area.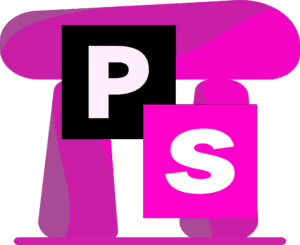 Professional Structures
It's Website Development, but not as we know it!
Website and Software Development is in our nature. We stand out because our unique insight into what a business requires from a website or custom application guides us to what you actually want to achieve. In other words, we help your website achieve its actual purpose.
That might be to provide a tool for your workforce that integrates with your existing systems, an HR system to automate all those repetitive tasks, or a front end brochure site, showcasing your company products and services, with some breath-taking animations.
Whatever you want to achieve, we're here to help, and once we are done, we provide a free month of support to ease you into the new system, with options to integrate a full support and maintenance package.
Custom Business Software Development
Your business processes are what allow you to deliver consistent and quality products and services to your customers, on time, every time.
But what if you could achieve consistent results without having to carry out time consuming repetitive administration tasks, that eat into your time day after day?
We provide bespoke workflow management and business administration software, that can be integrated with your existing systems and cut your administration time deficit.
By utilising a proven and in-depth workflow analysis method, we ensure that your system is built around you and your processes, meaning that operating it is as easy, or easier, than your current process, and guaranteed to be less time consuming.
Finally your multiple systems are integrated into one solution, therefore we can eliminate manual data entry duplication and link everything to one place.
Support and Maintenance
We provide support and maintenance packages for all of our projects, along with a vast number of other third party projects such as WordPress etc…
Our packages are available as a complete solution including hosting, security and updates, or as a basic offering with a reduced hourly support rate.
Additional Services
Along with the main services we provide, we are also able to offer ancillary services such as hosting, domain registration, SSL security certificates and Emergency website recovery systems.
Our services are all accessible through a custom dashboard enabling you to update your details, submit support requests and access custom features only available to customers.
Company Focus
Interface Development
CRM System
Consulting
Pilot Partner
London
Matt Sidnell
Fitzroy Street, W1T 6EB
London
United Kingdom
+443302290716
hello@pstructures.com
https://pstructures.com